Different from homogeneous vinyl, heterogeneous vinyl flooring is a multi-layer vinyl coming in flooring roll. It is with a printed top layer making it rich in colors and designs. There are two types of our heterogeneous vinyl according to its bottom layer, dense bottom and foaming bottom. It feels more comfortable when stepping on the foaming bottom because of its good elasticity. And yet, the wear resistance of dense bottom is more durable.
Being a commercial grade floor, GEDEN vinyl flooring rolls perform well in many areas. Normally, they come in a thickness of 2mm, the width of 2m and length of 20m in one roll. But you can easily cut it with a knife to fit in your application. Ease of installation and maintenance makes it preferred by many customers. In addition, these resilient vinyl floors not only offer comfort underfoot but reduce the risk of slip and fall accidents. It can also ease the pain when the accident happens. In conclusion, GEDEN heterogeneous vinyl flooring rolls are the perfect option for large areas of high traffic.
Heterogeneous Vinyl Flooring Roll Specifications
Type of flooring: Polyurethane Coated Heterogeneous Sheet
Thickness/wear layer: 2mm/0.4mm in stock (2.6mm and 3mm thicknesses are also available.)
Size (Width*Length): 2m*20m per roll
Abrasion group: T Group according to test standard EN649
Dimensional stability: ≤0.40% according to test EN434
Application: perfect for high traffic spaces, such as railway stations, airports, kindergardens, schools, hospitals, shopping malls, healthcares, etc.
easy to clean and maintain
anti slipping and falling
multiple and beautiful designs
Variety of colors and designs is another main reason why many customers choose GEDEN. Whether you want a vinyl flooring that looks like stone, carpet, wood, or just pure color, we have the one. We sort some popular ones out in particular into eight series. Those are PURE, GRAIN, LIJIANG, CUI SPIRIT, MOUNT HUANG, OAK, GELIN, and DORTMUND. You could also show us the color you want, we will help you with it.
PURE Series (2.0mm)
GRAIN Series (2.0mm)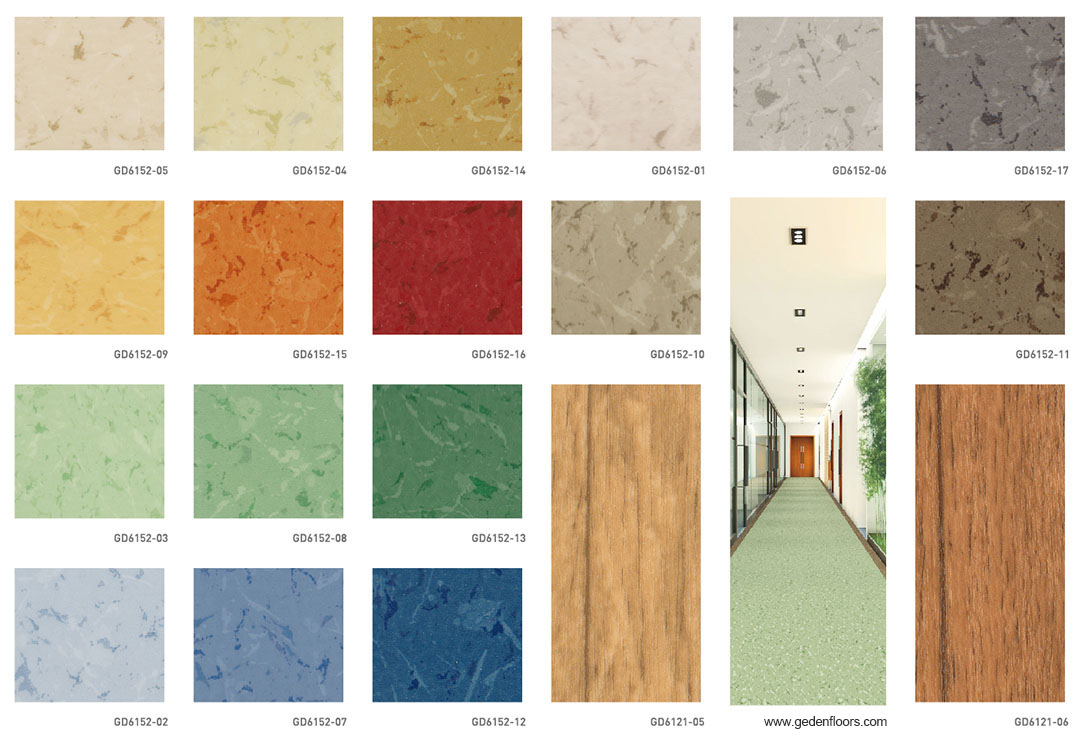 LIJIANG Series (2.0mm)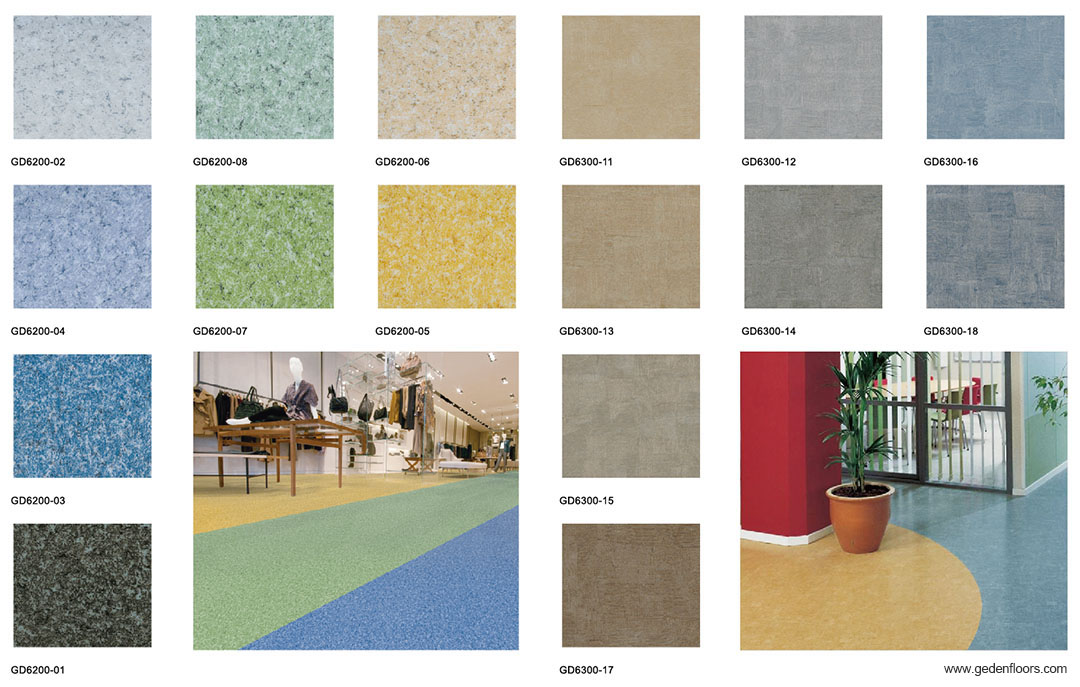 CUI SPIRIT Series (2.0mm)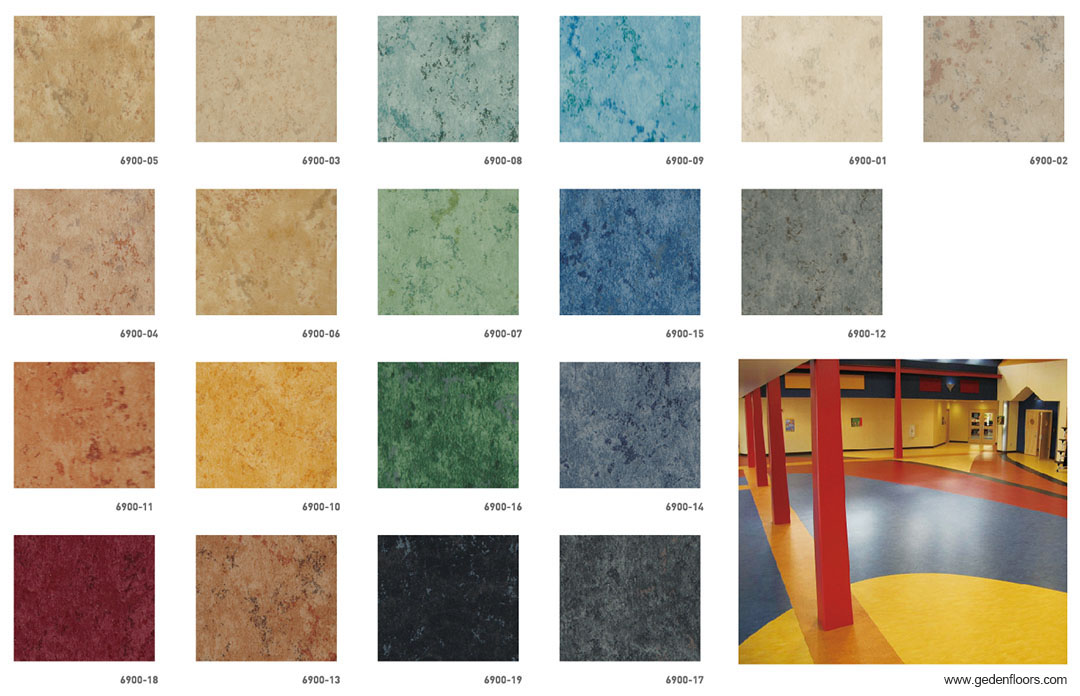 MOUNT HUANG Series (2.0mm)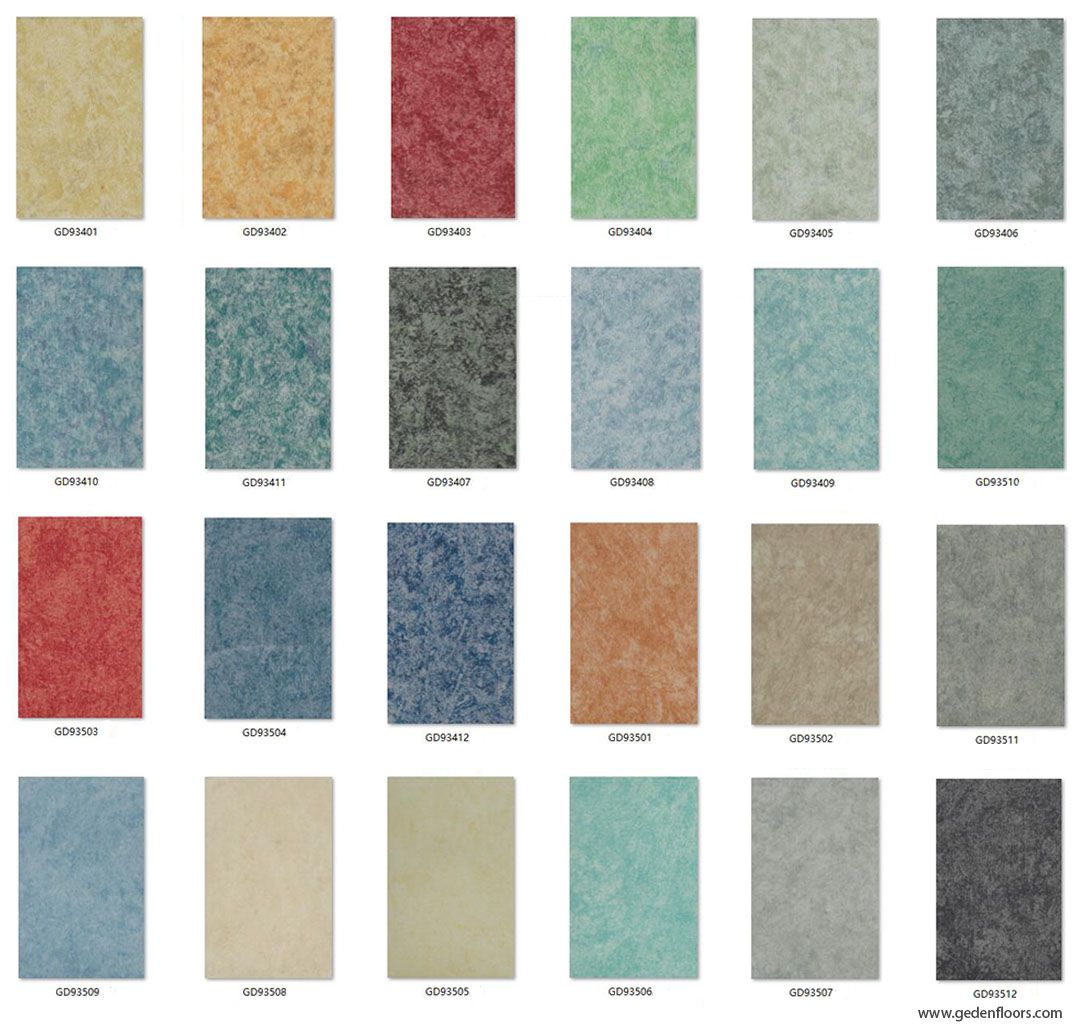 OAK Series (2.0mm WOOD LOOK)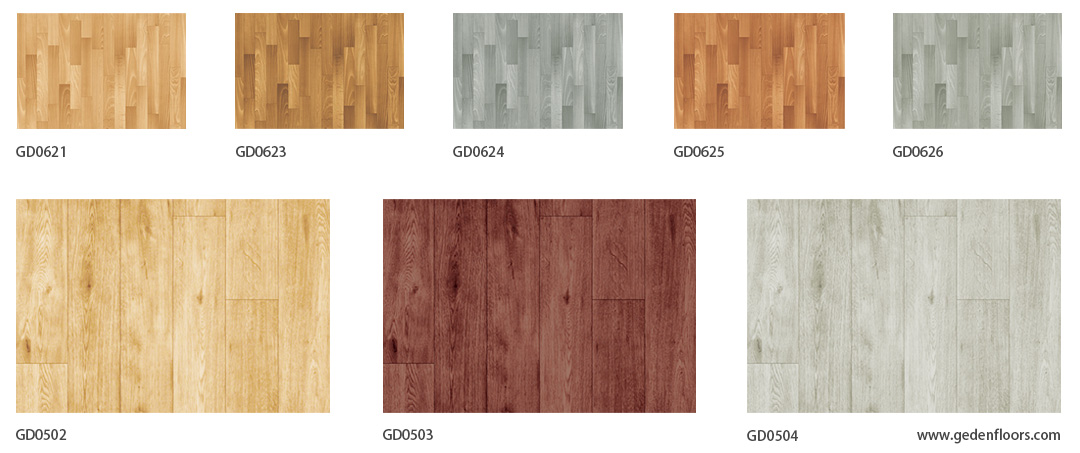 GELIN Series (2.6mm)

DORTMUND Series (2.6mm)